We are a strategic brand design studio.
We bring together brand strategy prowess and creative visual artistry to unlock the full potential of your business and brand.

Services
GRAPHIC DESIGN
Branding and Identity
Logo Development
Packaging
Web Design
Brand Strategy
Brand Architecture
Brand Positioning
Brand Messaging
GRAPHIC DESIGN | Branding and Identity | Logo Development | Packaging | Web Design
Brand Strategy | Brand Architecture | Brand Positioning | Brand Messaging
Strategic Brand Design
Two Integrated and Synergistic Pathways, with Customized Deliverables, Drive Results
Brand Strategy
Brand Architecture
Target Dimensionalization
Brand Purpose
Brand Positioning
Unique Value Proposition
Brand Messaging
Visual Identity
Brand Logo
Brand Color Palette
Typography
Brand Iconography
Packaging
Web/Digital/Asset Design
The Results: Business and Brand Value Creation
Business and Brand Differentiation
Target Penetration and Traction
Increased Business and Brand Awareness
Increased Website Traffic
Increased Store Traffic
Increased Conversion
Increased Sales
Increased Loyalty
Enhanced Social/WOM Cycles
Our Category Experience
(THE SHORT LIST)
Advertising Agencies
Beer and Spirits
Construction
Consumer Goods
Education
Entertainment
Financial Services
Food & Beverage
Government
Hospitality
Healthcare
Health Insurance
Industrial
Law Firms and Attorneys
Medical Products
Real Estate
Social Media Influencers
Sporting Goods
Technology
Tradespeople
Transportation
Travel
Our Approach
01
We work closely with clients to develop a holistic brand strategy that goes beyond visual elements. We collaborate with businesses to define — or refine — the brand's purpose, target audience, competitive positioning, and messaging. This strategic process involves analyzing industry trends, identifying the brand's key points of differentiation vs. the competition, and developing the brand's unique value proposition.
02
Once the brand strategy is established, we translate it into compelling key visual elements. This includes creating a visual identity system (when needed) that reflects and reinforces the brand's strategic direction.
03
We then craft the logo, typography, color palette, and other visual touchpoint assets that align with the brand's positioning and resonate with the target audience.
Depending on our client's needs, we customize this approach — by scaling back or expanding — to best fit their short and long-term goals and objectives.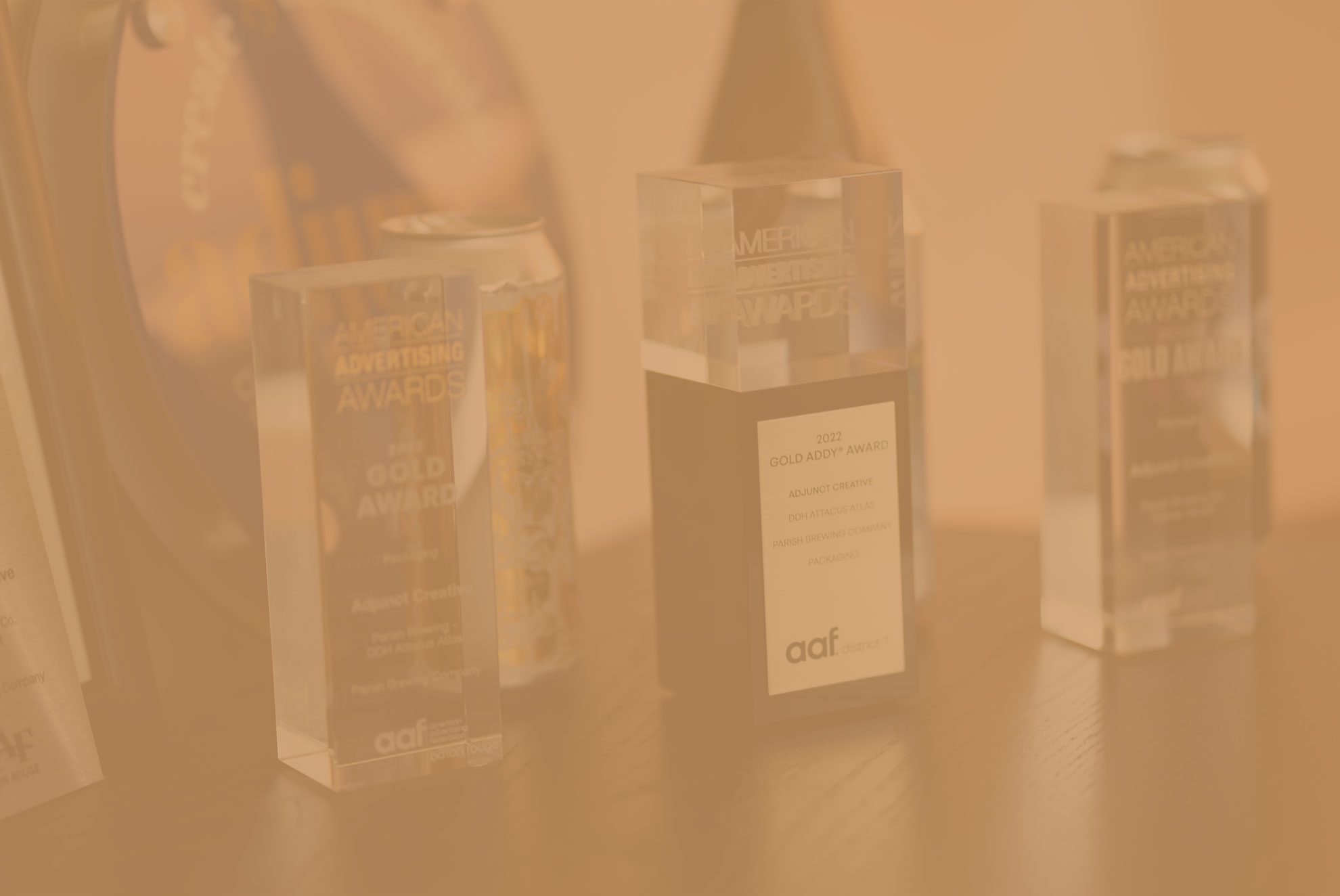 About Daniel Duvic
Founder of Adjunct
Daniel is an acclaimed creative force hailing from Louisiana and well-regarded beyond. His design expertise was meticulously honed at the illustrious Savannah College of Art and Design. His journey in multi-disciplinary creative leadership took off as an Art Director at Diane Allen and Associates, progressing further at Marucci Sports. His initial creative leadership success was whilst Creative Director at Covalent Logic, where he had full creative purview, spanning from 2014 to 2021. His client roster reads like a veritable who's who.
In 2021, the time was ripe for Daniel to merge his latent entrepreneurial spirit with his indomitable creative drive, thus launching Adjunct Creative. While initially focused on design-driven solutions, Adjunct Creative has now evolved into, simply, Adjunct. And there's a good reason for this slight shift…
Adjunct is a strategic brand design studio—a harmonious convergence of brand strategy prowess and creative visual artistry, here to unlock the full potential of our client's businesses and their brands.